Let's get started with launching and connecting to the Linux instance on Amazon Elastic Compute Cloud (Amazon EC2). When you sign in to the AWS console, you can get started with Amazon EC2 for free using the AWS Free Tier.
Overview
An instance is a virtual server in the AWS cloud, that is an Amazon EBS-backed instance. Which means that the root volume is an EBS (Elastic Block Store) volume. When you launch your instance, you need to secure it by generating a key pair and security group. When you connect to your instance, you must provide the private key of the key pair that you generated when launching your instance.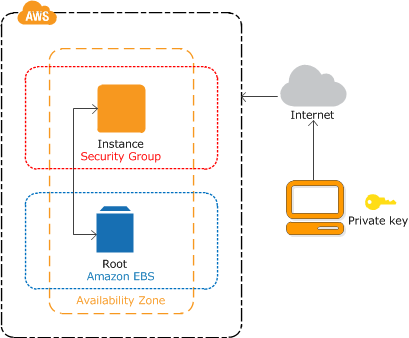 Step 1: Launch an Instance
Here is the step by step procedure to launch a Linux instance (Ubuntu Server 16.04 LTS) using the AWS Management Console.
Open the Amazon EC2 console at https://console.aws.amazon.com/ec2/
From the EC2 console dashboard, choose Launch Instance.
The "Choose an Amazon Machine Image (AMI)" page displays a list of basic AMIs, that provide as templates for your instance. Select the HVM edition of the Ubuntu Server 16.04 LTS AMI. Notice that this AMI is marked "Free tier eligible."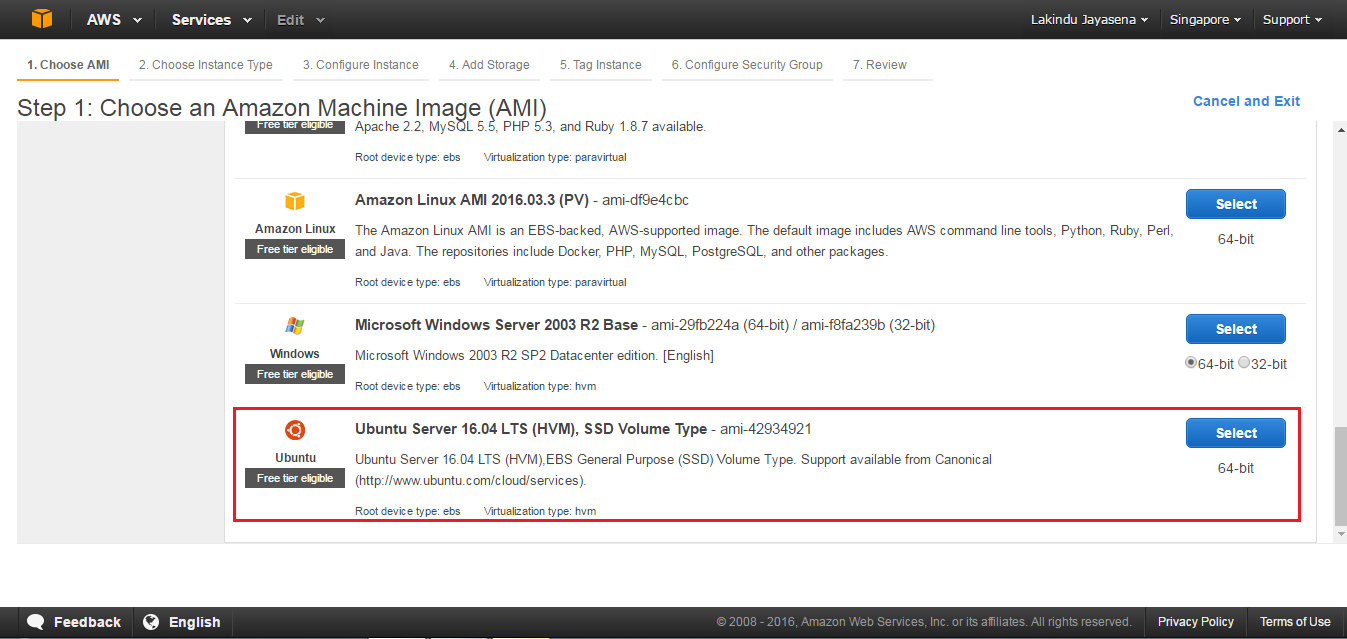 On the "Choose an Instance Type" page shows the hardware configuration of your instance. Select the t2.micro type. (In this case I'm using instance type is eligible for the free tier) which is selected by default.
Choose "Review and Launch" to let the wizard complete the other configuration settings for you. Or else choose "Next: Configure Instance Details" to configure instance details like network configurations.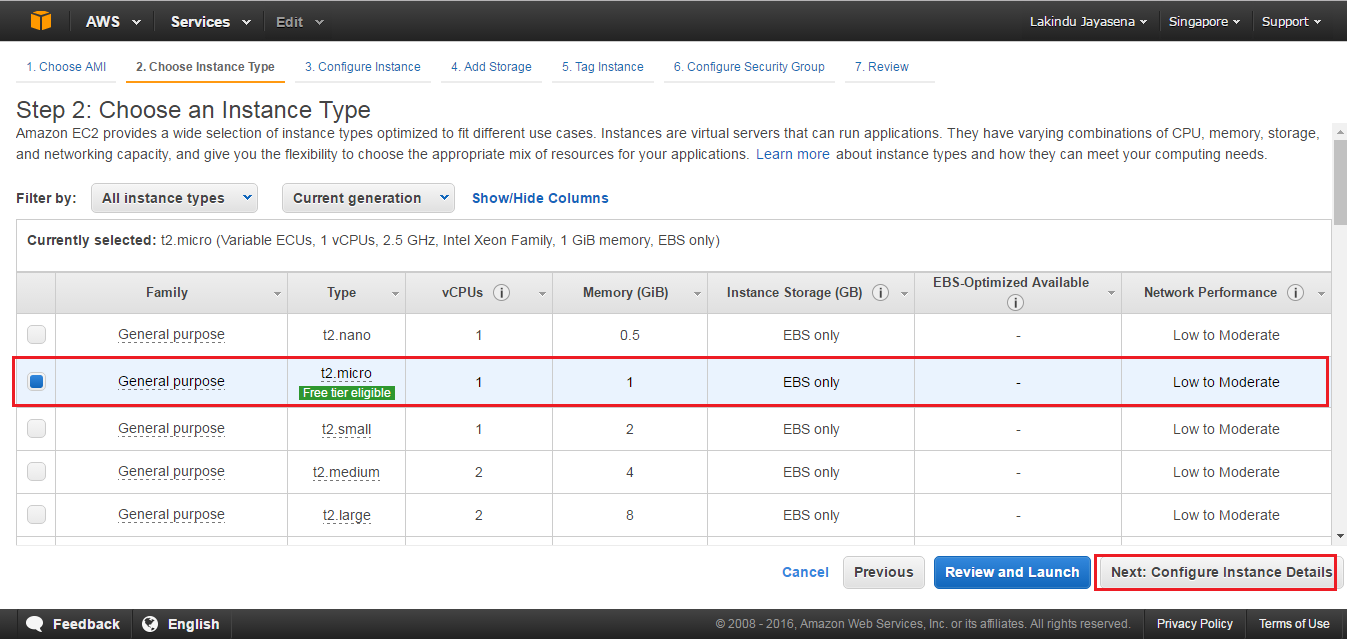 On "Configure Interface Details" page, you can change some settings like network settings, shutdown behavior, termination protection, monitoring and so on. But in here I keep settings as it is and click "Next: Add Storage" to proceed it.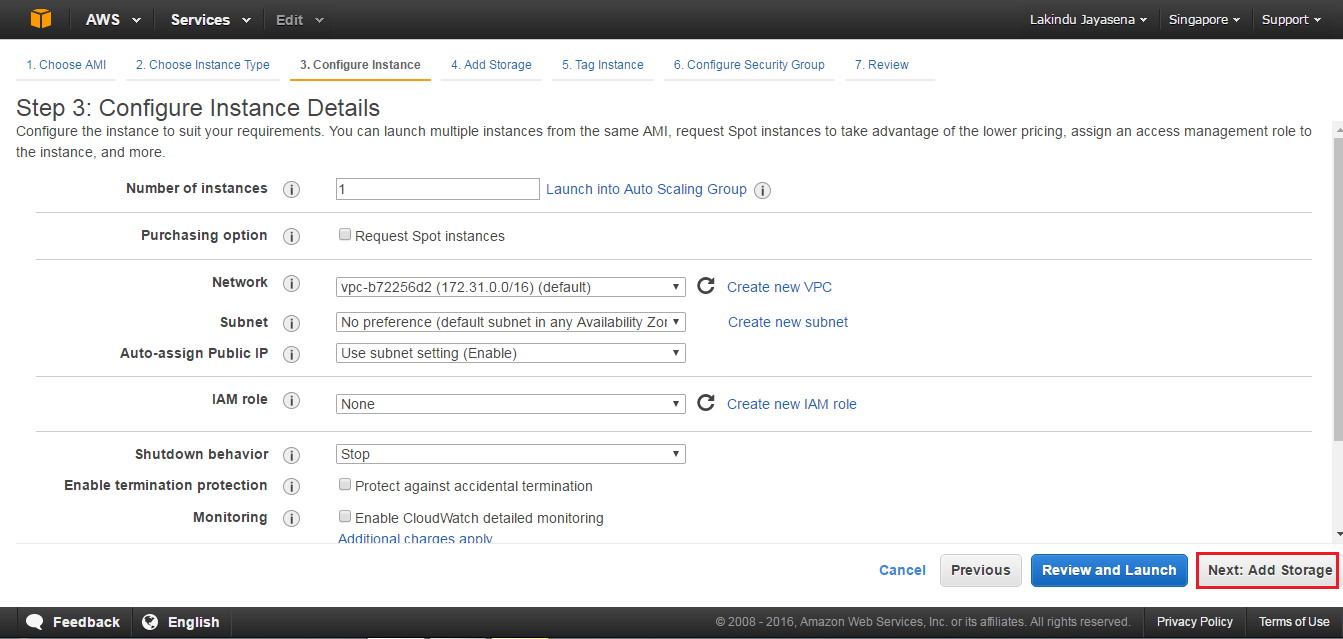 On "Add Storage" page, you can expand storage capacity if you needed. In this case I will keep it as default configuration. Then click "Next: Tag Instance".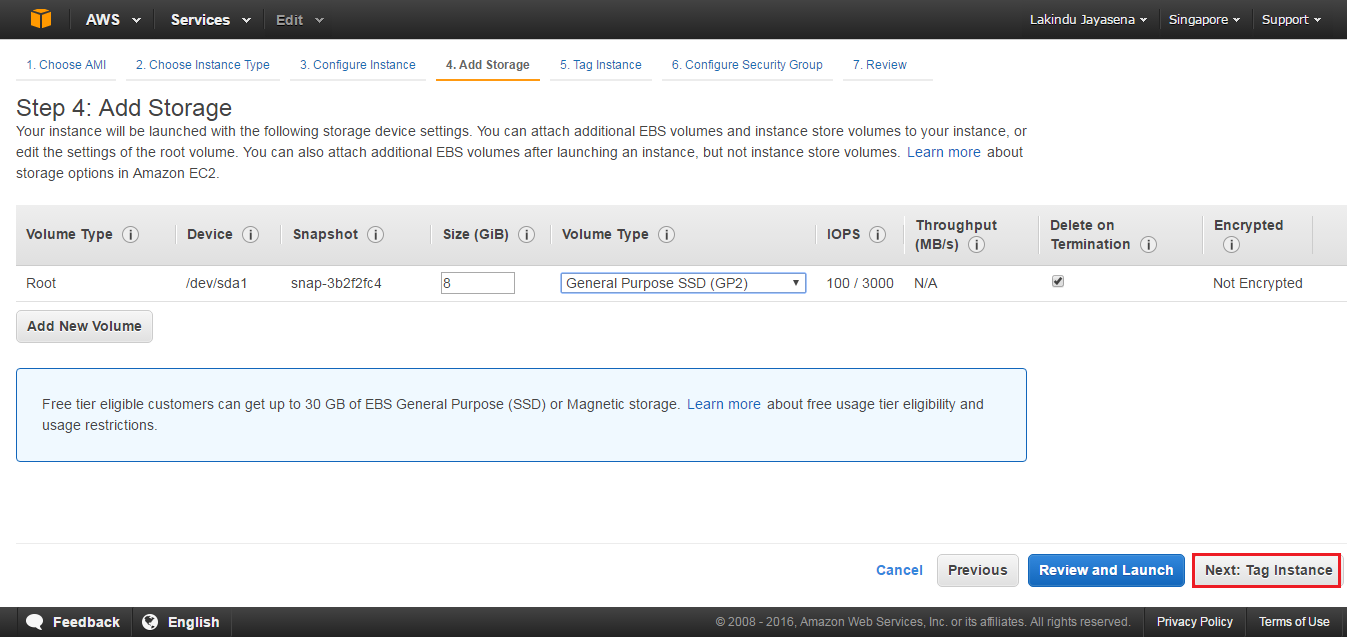 For easy customization, you can add key value pairs (Tags) to the instance.For an example you can add Name, Description and Created Date like that. So that will be easy to manage if you have larger amount of instances in console. Then click "Configure Security Group" to go to next page.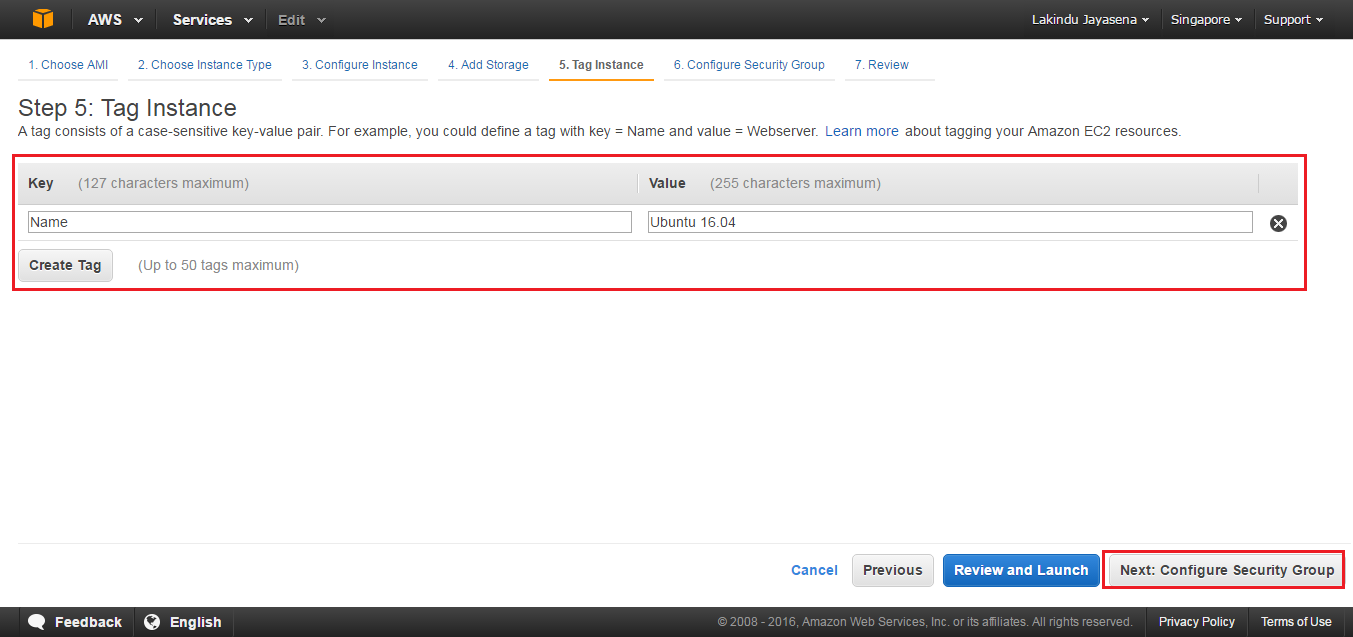 A security group acts as a virtual firewall that controls the traffic for one or more instances. If you do not have any security group previously, just create new security group by selecting the radio button and the give proper name for it.
Usually this security group response to incoming traffic to the Linux instance. Then add other rules to created security group by clicking Add Rule button. For an example if you deploy web server inside Linux instance you have to allow HTTP traffic into the instance. By default SSH is enabled in this security group because of remote management.
Finally, you can see summary of your configurations before launch the instance. Check the configuration and click Launch to Launch the instance.